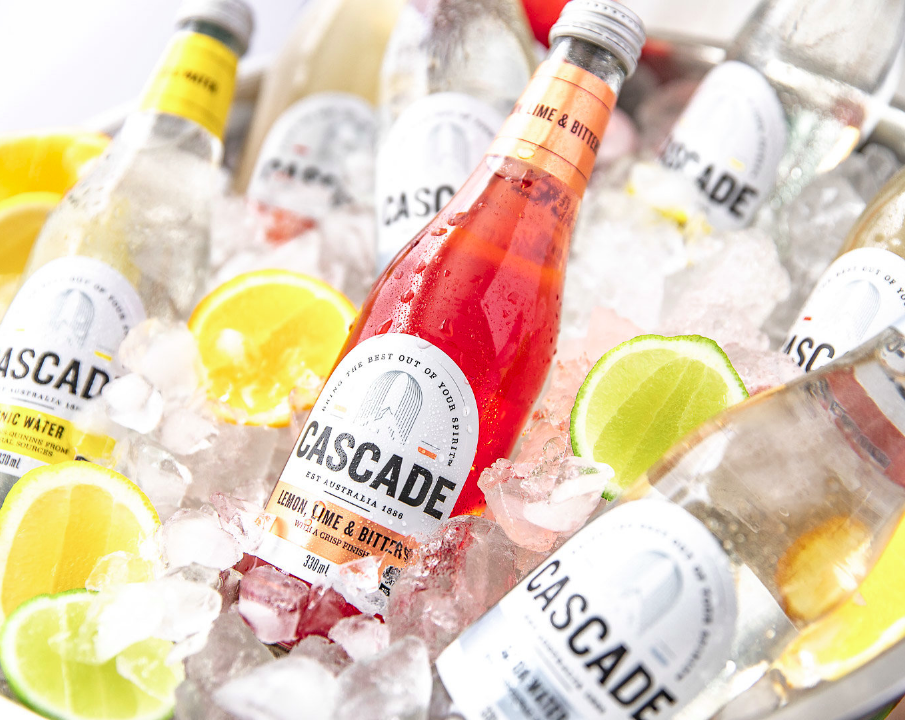 The Cascade
Story
Cascade was founded by English settlers, Peter Degraves and brother-in-law, Major McIntosh. Degraves realised he had access to the pure waters flowing from Mount Wellington, Tasmania and opened the Cascade brewery in 1832. In 1886, the brewery commenced making soft drinks when it added a range of 'aerated waters' to its offer.
Cascade started with a simple thought - that great water makes better tasting drinks.
Today we keep that at our heart. Made with sparkling water and carefully curated ingredients, Cascade's range of quality mixers, sodas and cordials are the perfect complement for your drinking experience. Don't just make it, Make It Amazing.
Our Products